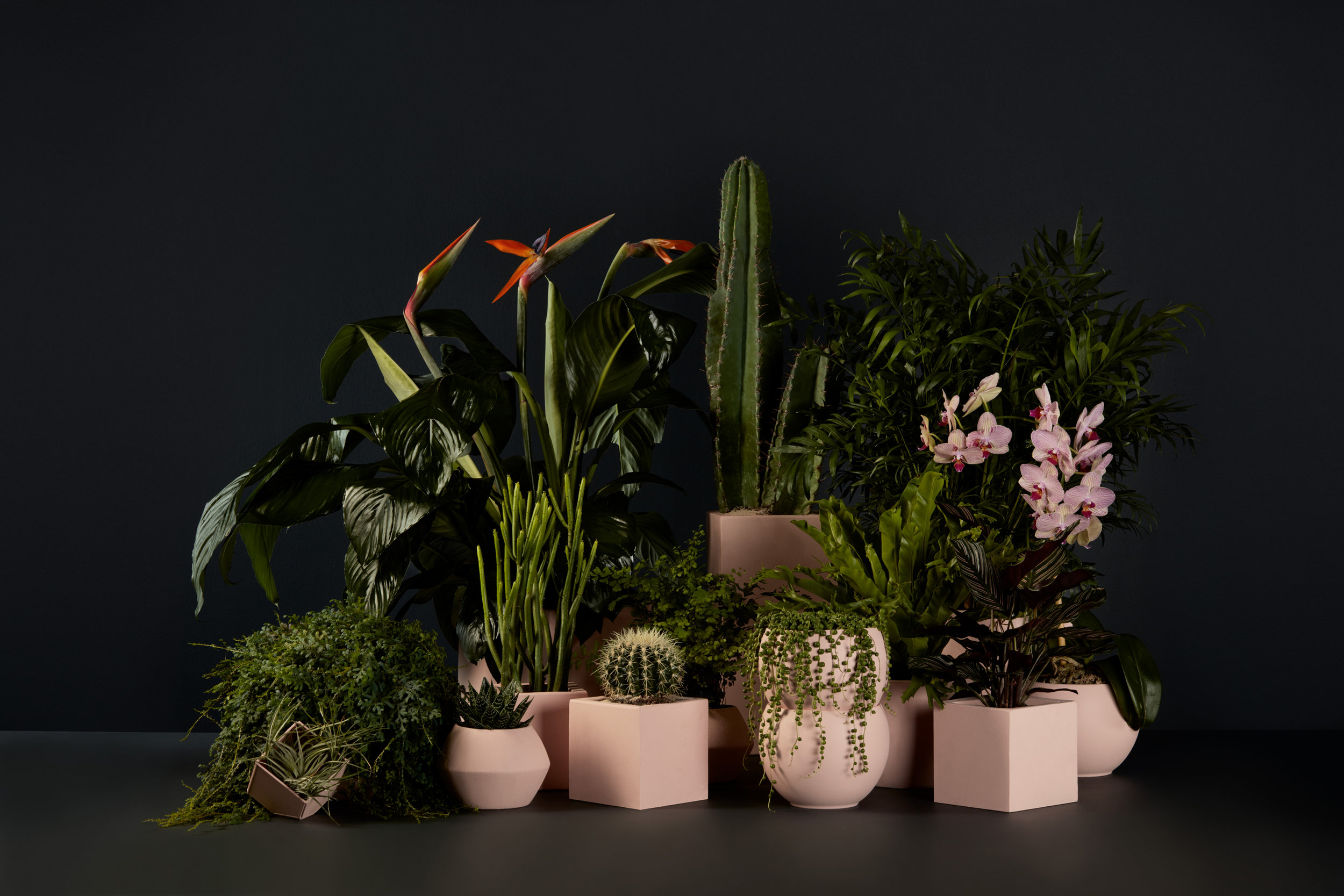 How it all started
Having always loved gardening like my grandmother, I started my career in the world of plants and flowers after a long bout with Lyme disease. I had been running my own grooming shop, and felt I needed to get out of the pet care business. I went to Floral Design School, and landed a job at a local nursery that also offered floral design. It was there that my love for gardening and plants truly blossomed!
I eventually landed a position with Parker Interior Plantscape and began working in the casinos in Atlantic City as a plant care technician, eventually adding floral design to my day to day tasks. I created planter beds, designed seasonal vignettes, and designed the spaces for high roller lounges and suites.
When my husband and I decided to move to Florida, I got a job with Greenery Productions, first as a plant care tech and then as a manager. I traveled all around Central Florida, meeting with hotel GM's, overseeing the technician's maintenance work, and helping out in the floral design department and production departments when needed.
I actually received special recognition for my seasonal displays at the JW Marriot in Orlando!
So…Now that I live out in Brevard County on the Space Coast, I notice that there is a demand for live green plant rental services. My goal and aim is to exceed expectations, providing 5 star service and quality and continue to serve the people of Eastern Central Florida with honor and gratitude.
Philosophy
I believe the true measure of a person's character, is what they do when they think no one is watching. I use this philosophy in every aspect of my business. I feel like a person should do the right thing, not just for the reward, or because it's expected, but because we should hold ourselves to a higher standard then we hold others. At the end of the day, we all want to lie in bed and be grateful. I'm grateful: For my family, my wonderful husband (who patiently puts up with me as I'm buzzing around his head like a fly…), my beautiful and intelligent daughter, my awesome son-in-law and beautiful grand babies, and the rest of my family, who are not near by, but always in my heart.